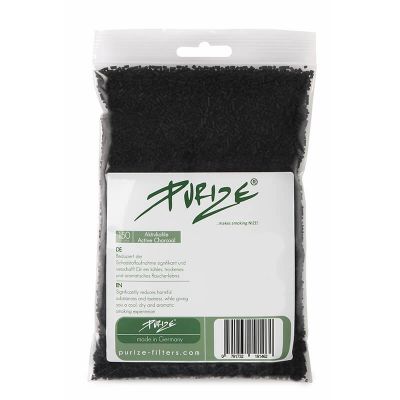 PURIZE® Activated carbon
PURIZE® activated carbon (150 grams, loose in bag) for filling activated carbon adapters or similarOur highly effective activated carbon filters a large part of the pollutants from the inhaled smoke.Desired active substances are retained, smoking becomes noticeably milder! In addition, your pipe stays clean longer and bad odours are absorbed!Advantages:on coconut basesuitable for pipesinexpensive
Content: 0.15 Kilogram (€22.67* / 1 Kilogram)
€ 3 , 40 *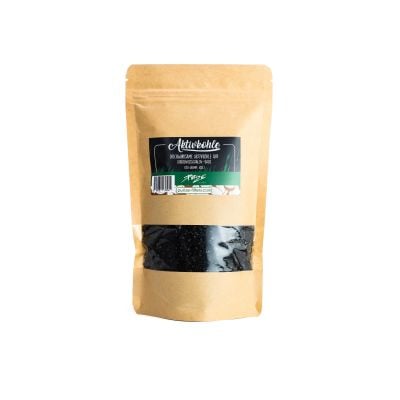 PURIZE® Activated carbon - Coconut 150 Gr.
PURIZE® activated carbon (150 grams, loose in stand-up pouch) on coconut base. For filling of activated carbon adapters or similar.Our highly effective, pure vegan activated carbon filters a large part of the harmful substances from the inhaled smoke.Desired active ingredients are retained, smoking becomes noticeably milder! In addition, your pipe stays clean longer and bad odours are absorbed!Advantages:on coconut basesuitable for pipesinexpensive
Content: 0.15 Kilogram (€39.33* / 1 Kilogram)
€ 5 , 90 *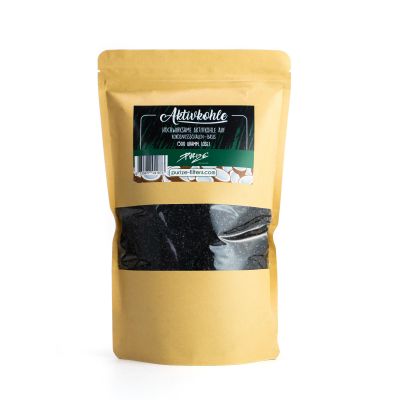 PURIZE® Activated carbon - Coconut 500 Gr.
PURIZE® activated carbon (500 grams, loose in stand-up pouch) on coconut base. For filling of activated carbon adapters or similar.Our highly effective, pure vegan activated carbon filters a large part of the harmful substances from the inhaled smoke.Desired active ingredients are retained, smoking becomes noticeably milder! In addition, your pipe stays clean longer and bad odours are absorbed!Advantages:on coconut basesuitable for pipesinexpensive
Content: 0.5 Kilogram (€38.00* / 1 Kilogram)
€ 19 , 00 *