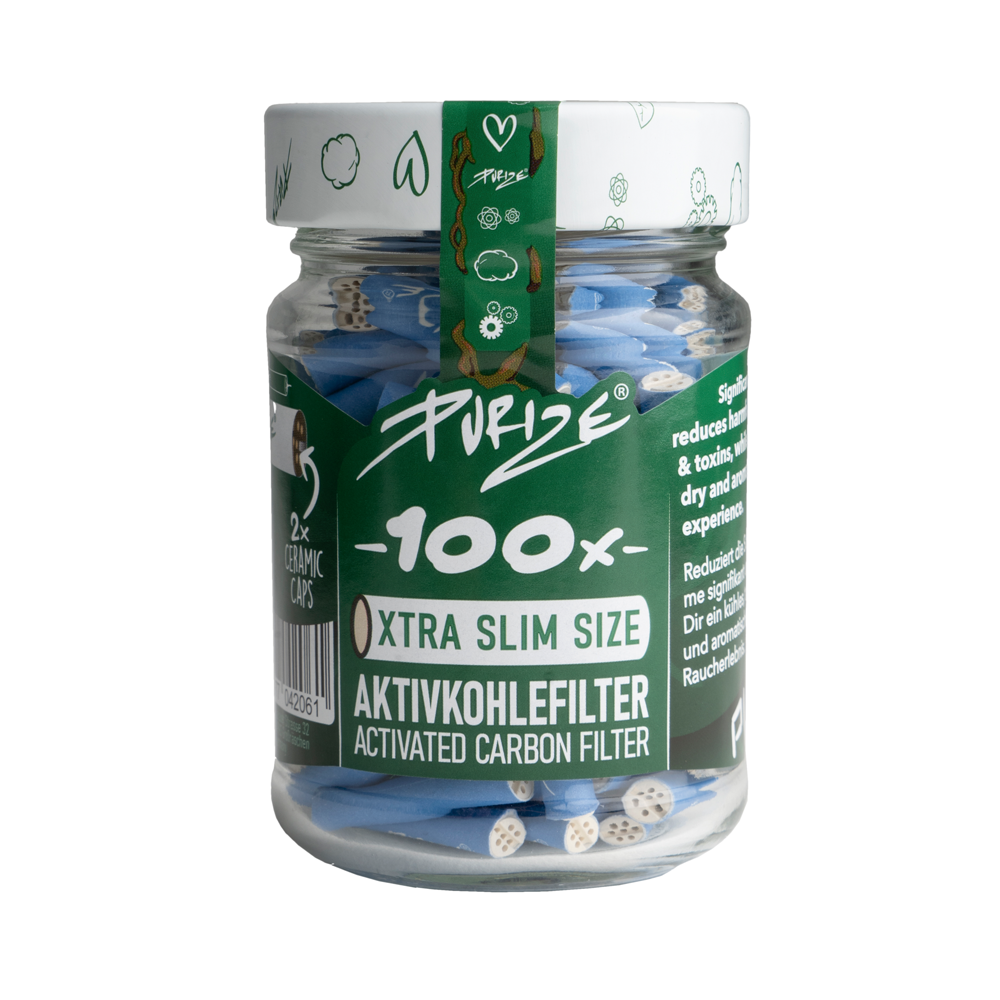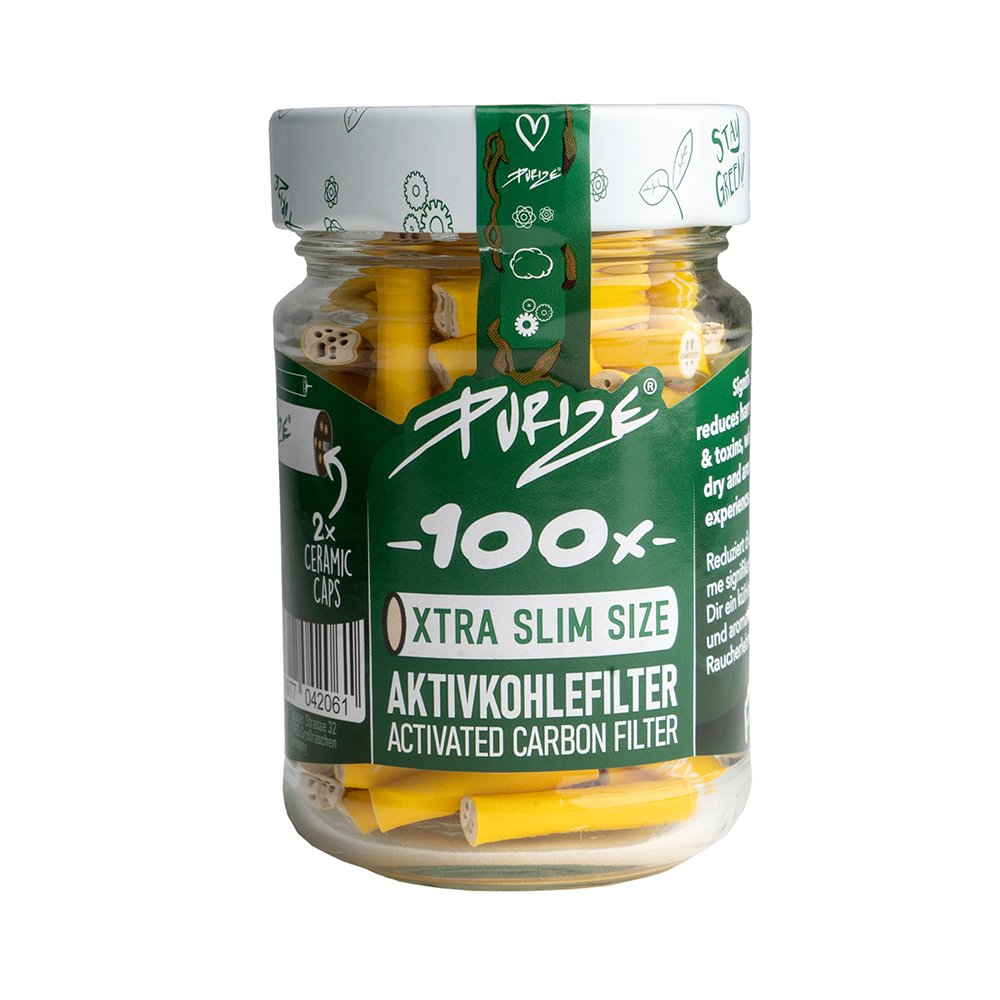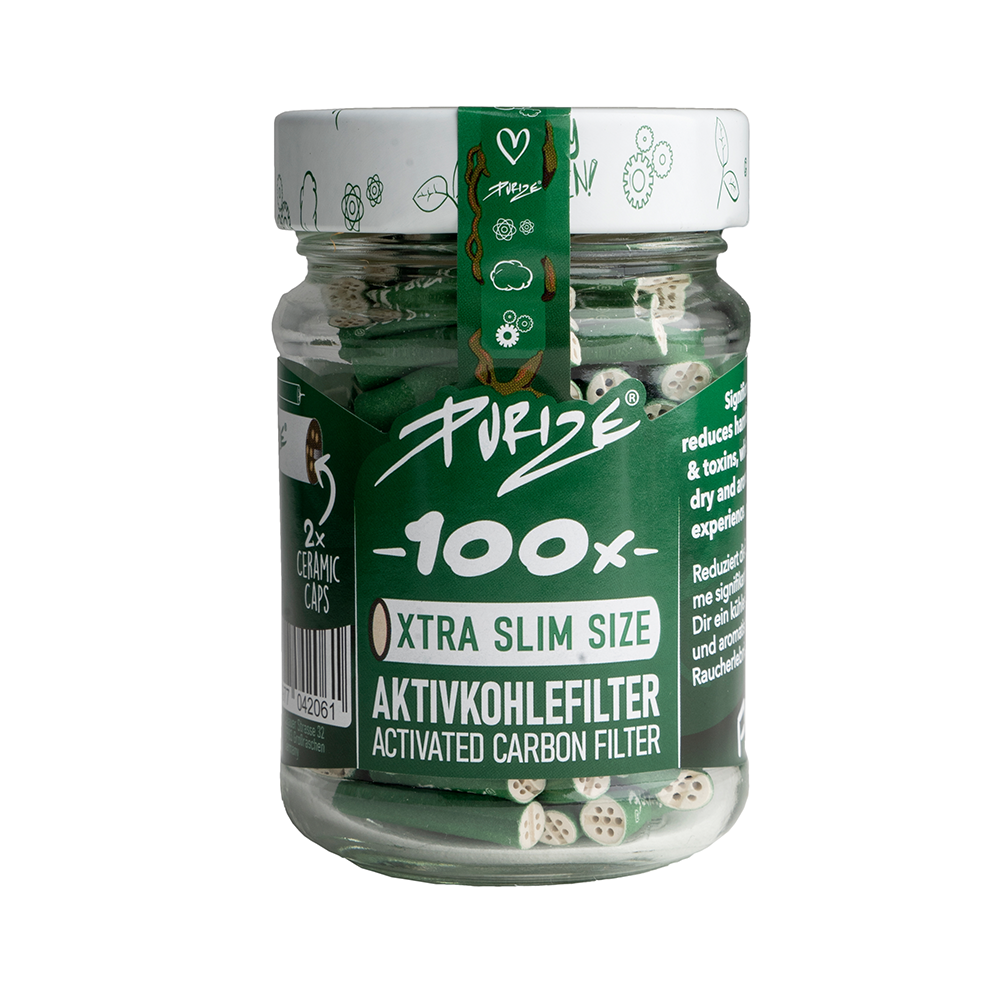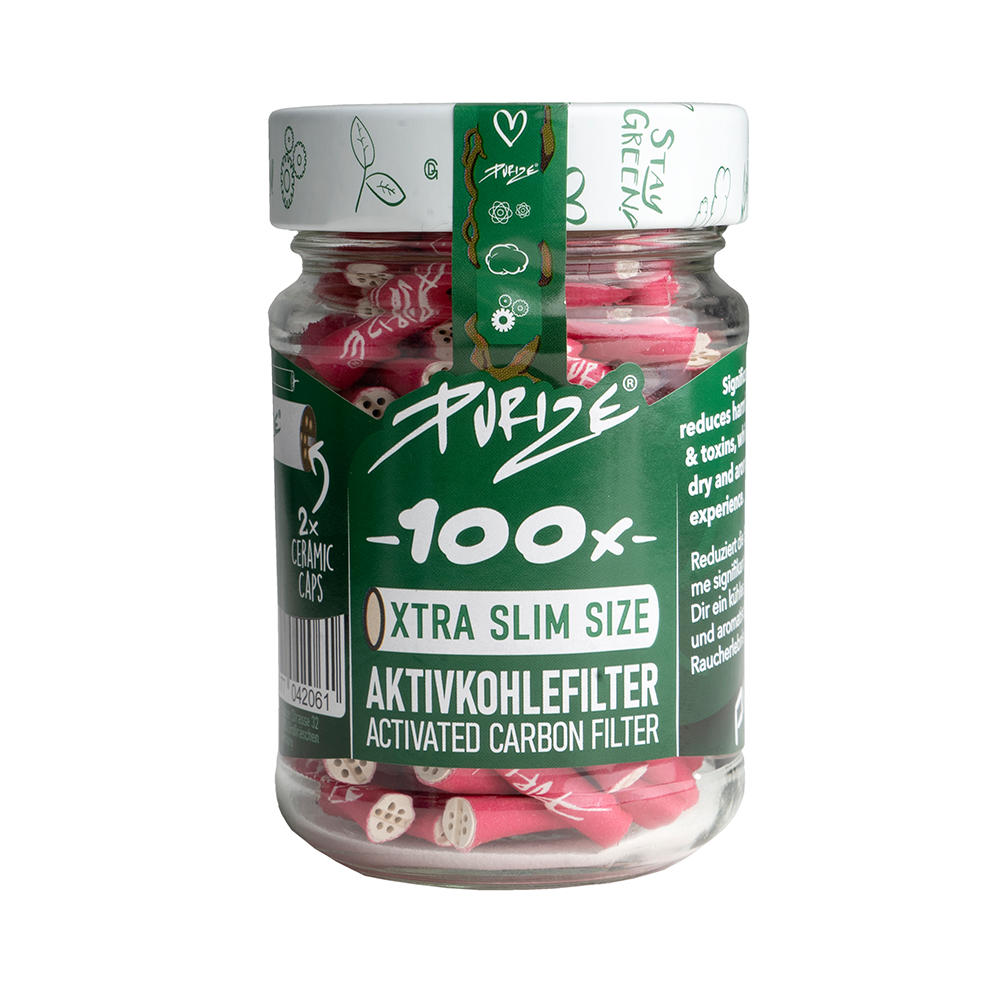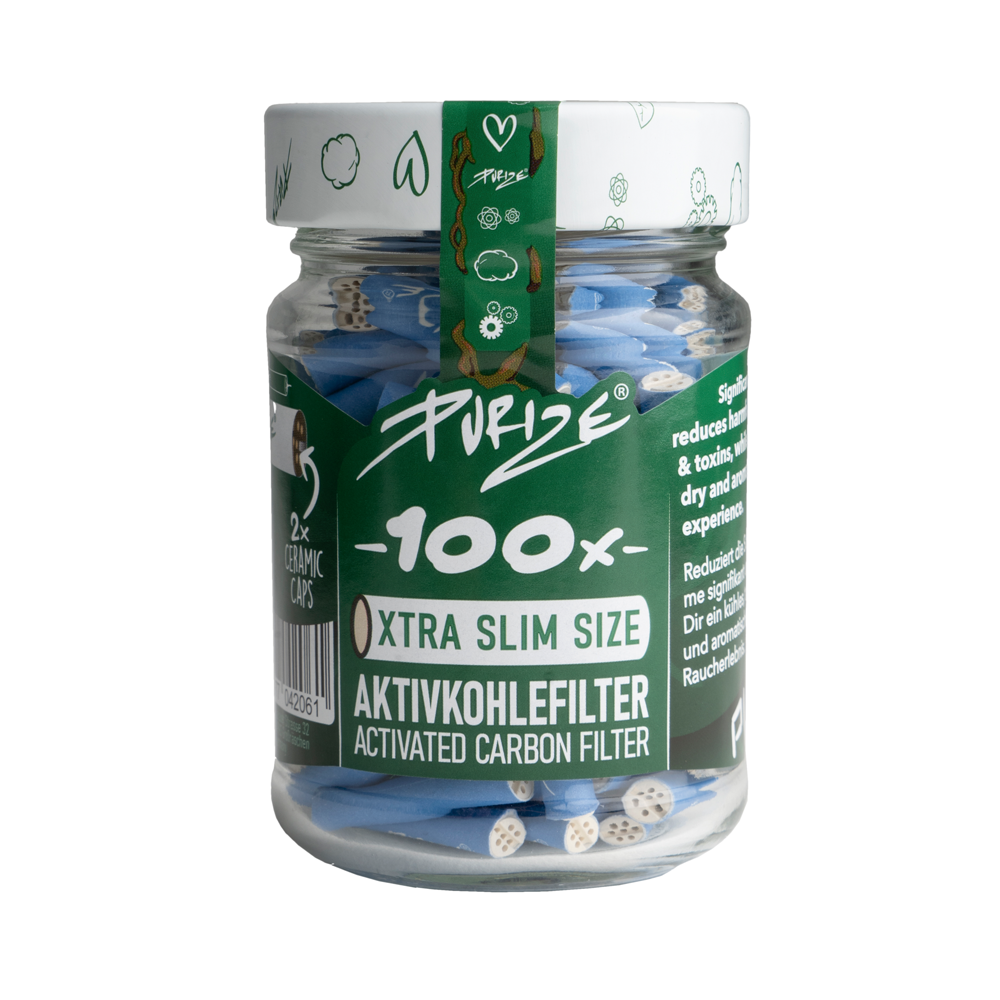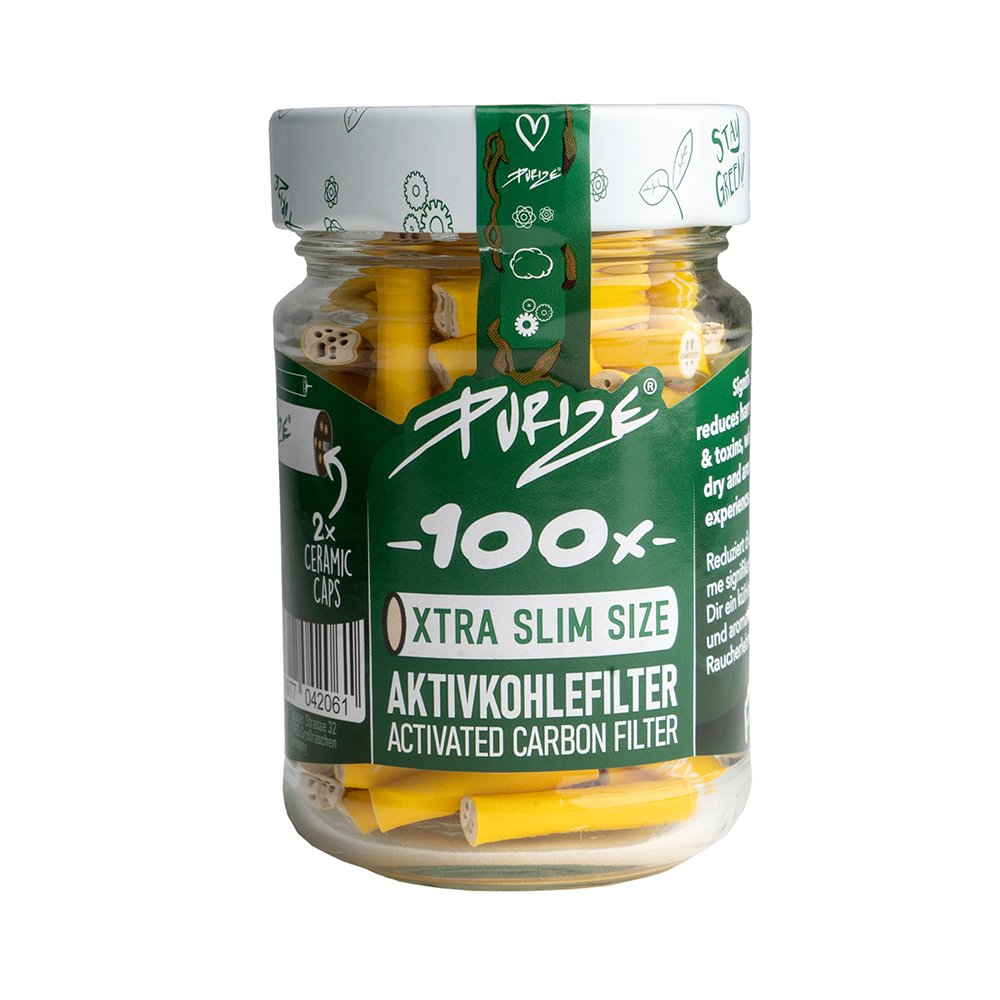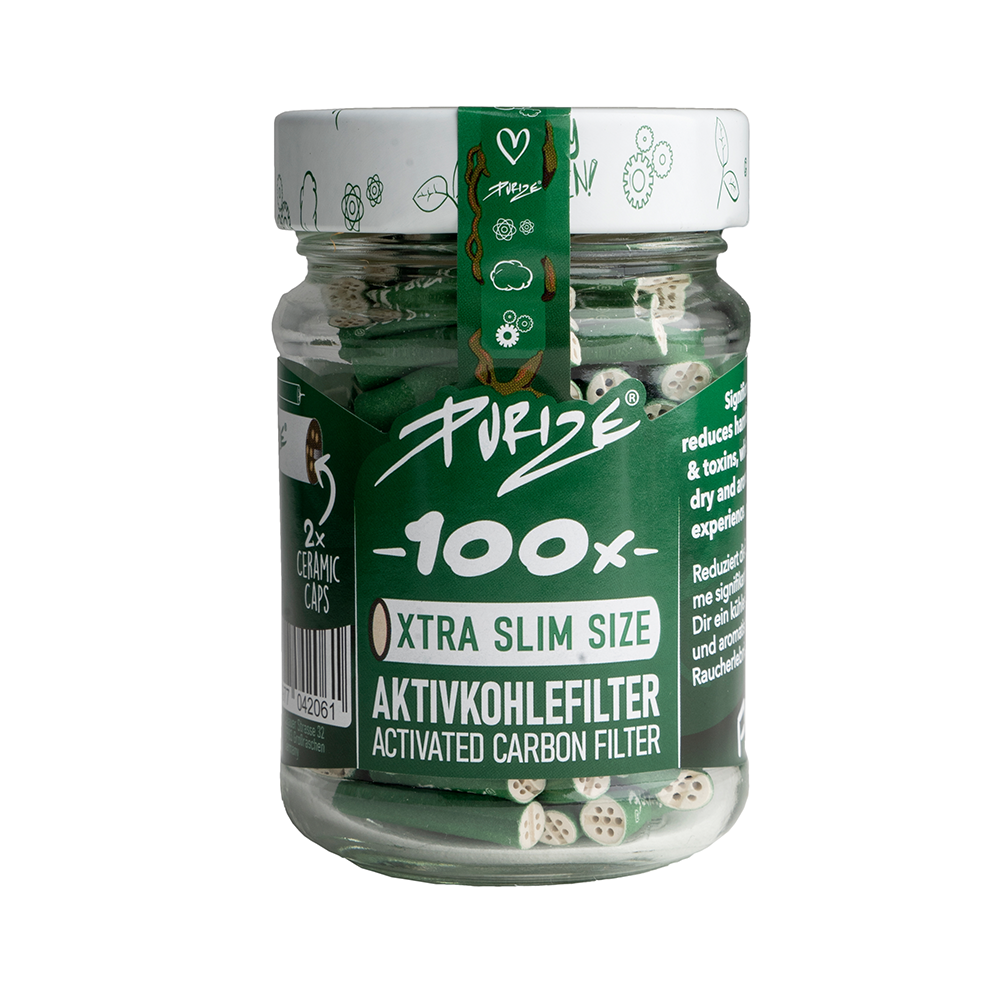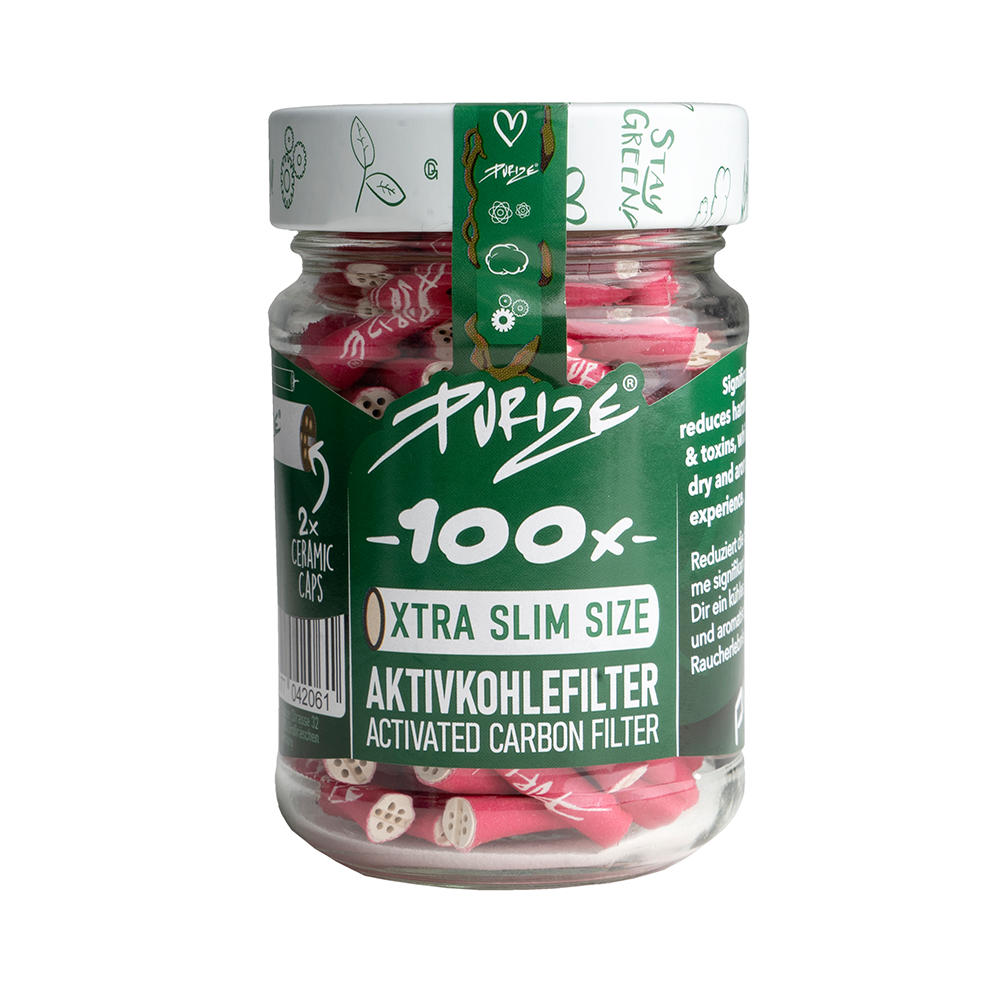 Available, delivery time 2 - 5 Werktage
Product number:
5xglas_xtra100
Product information "5 x PURIZE® Glass I 100 XTRA Slim Size"
Everything in it and environmentally friendly: Our new glass combination package with a total of 500 XTRA Slim Size activated carbon filters in 5 different colors!
Try them all! 😉Perfekt to share with your friends and always be ready to go - our new 100 XTRA Slim Size Activated Carbon Filter Glasses are now available in a 5-piece bundle with 5 different colors!
By using glass for packaging purposes, your filters are of course also protected from external circumstances and you can twist your stock even for a very long time without hesitation. Of course, the glass can also be attractively "recycled" afterwards, for example for storage purposes - sustainable and environmentally friendly! 😉
With our high quality activated carbon filters "Made in Germany" you can be sure that you are not only doing yourself and your health a favor, but also your environment.
Advantages:
High quality activated carbon filters
Good protection against external influences
Environmentally friendly and sustainable
Categorie:

Aktivkohlefilter XTRA Slim Size (ø 5,9 mm)

Distinction:

Gift tip

, New

, Sale