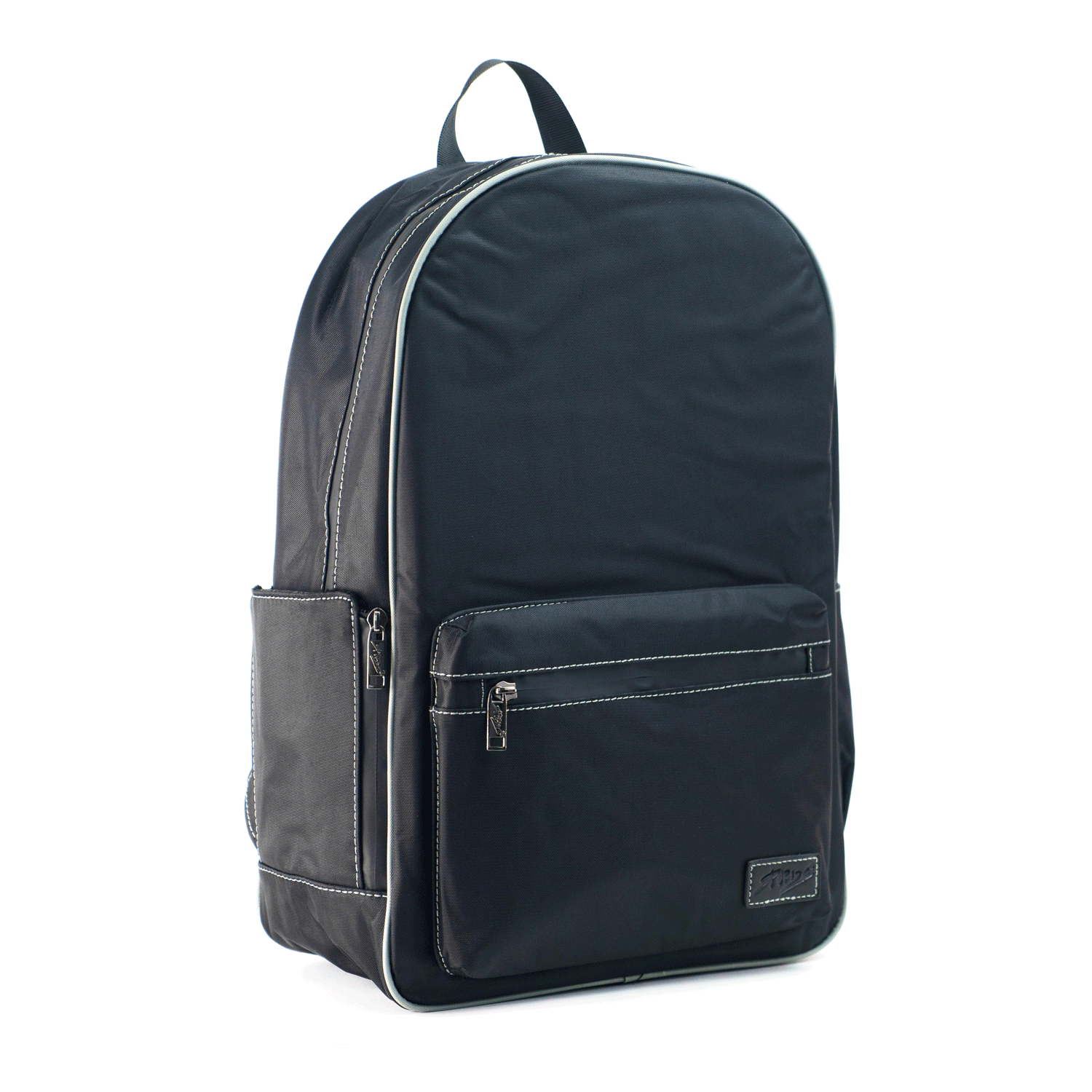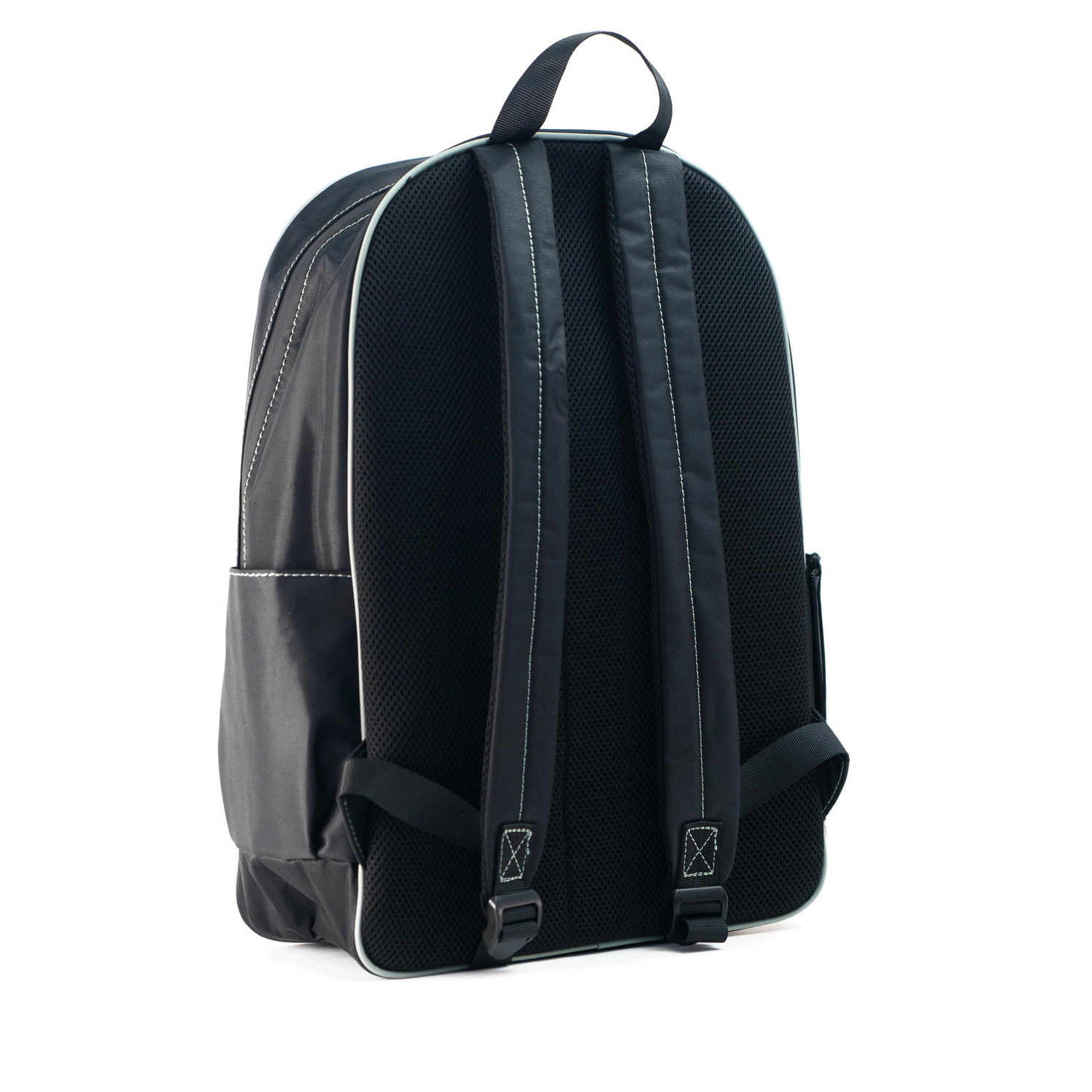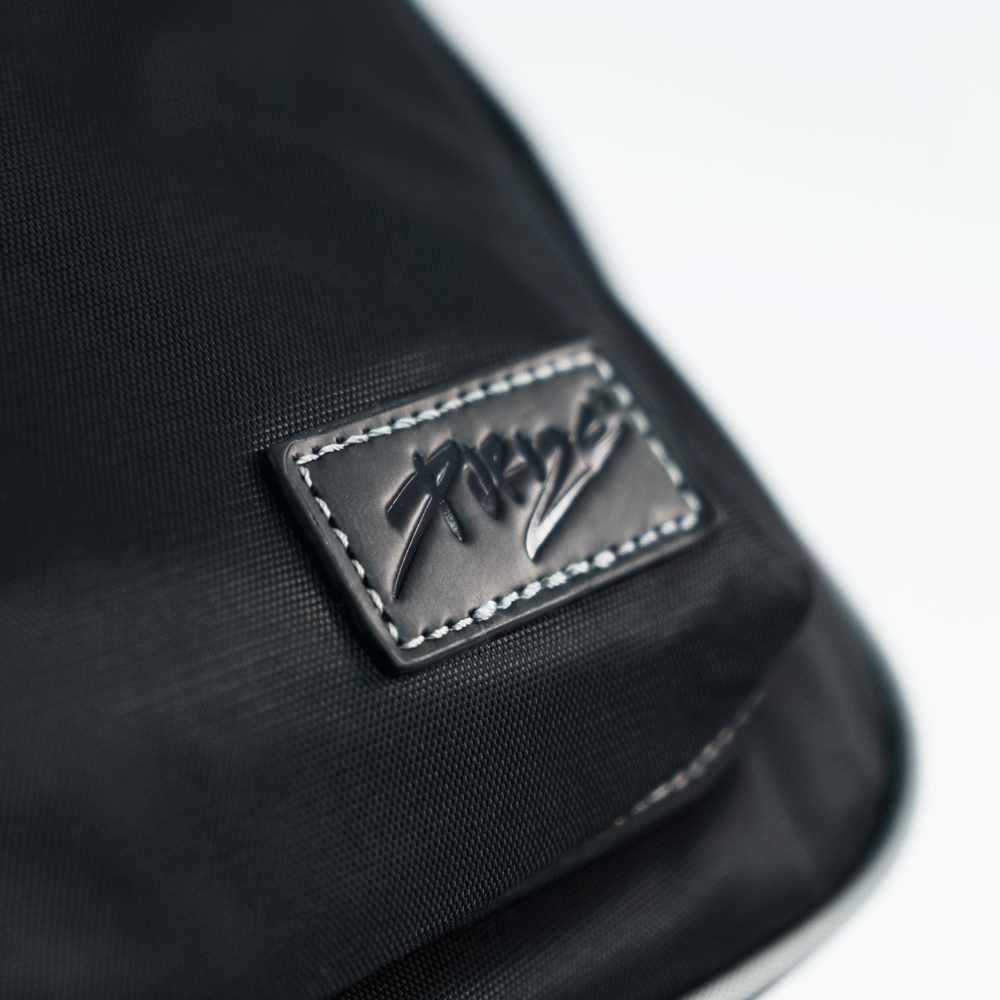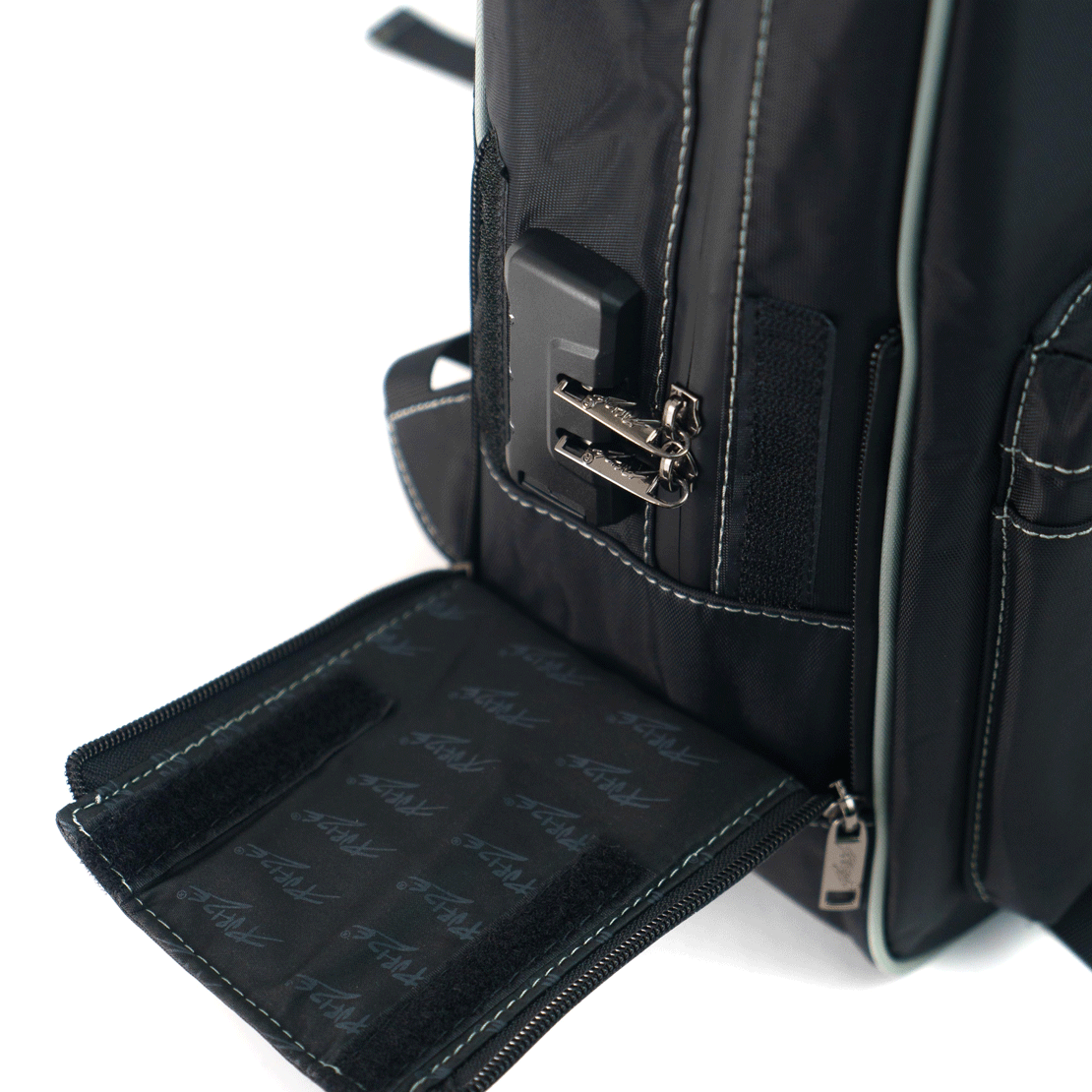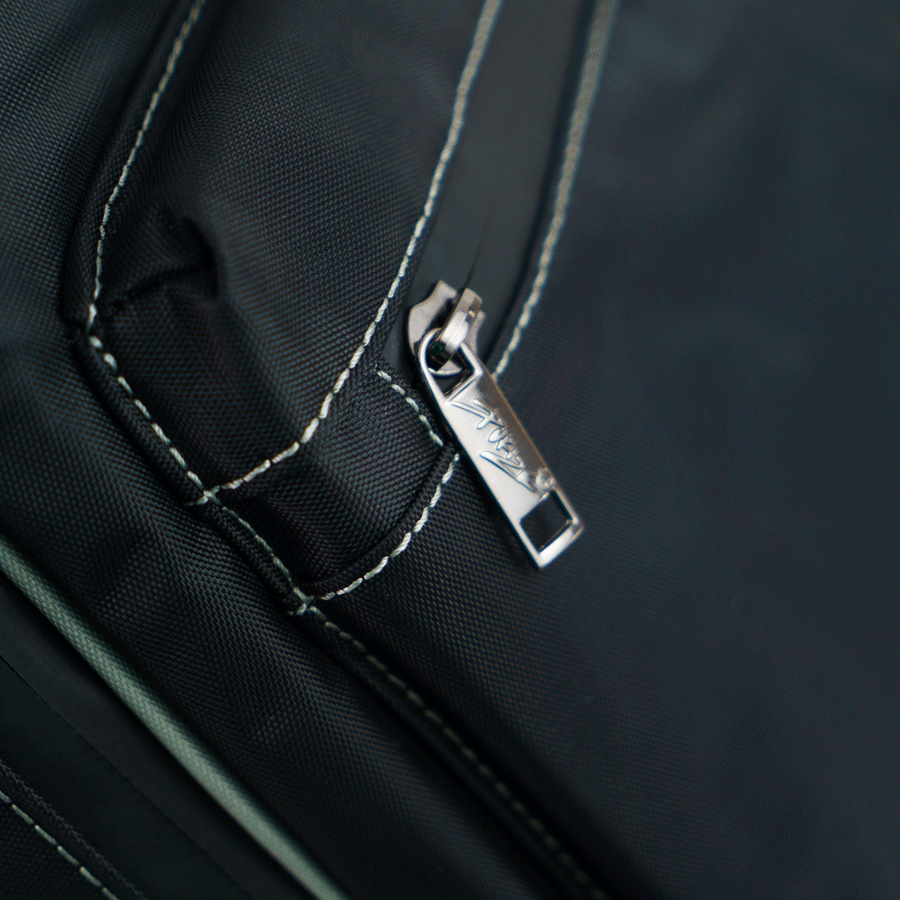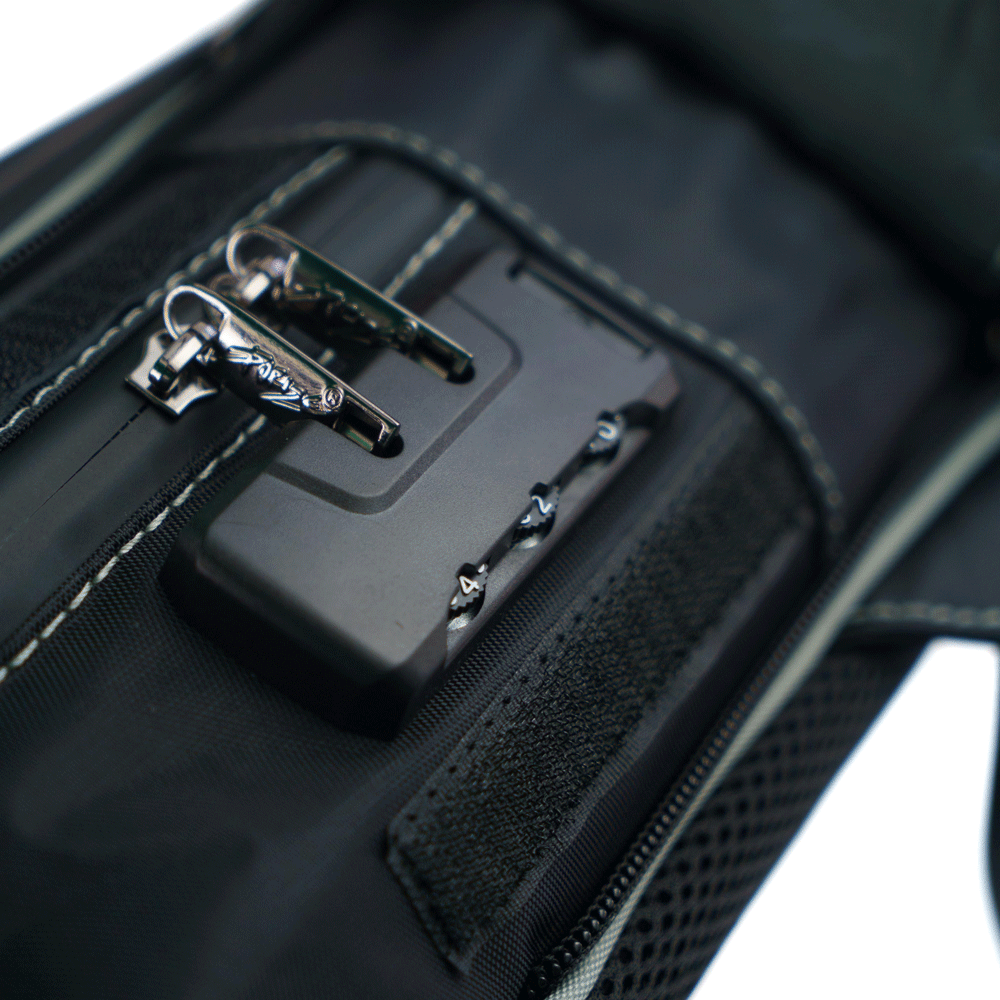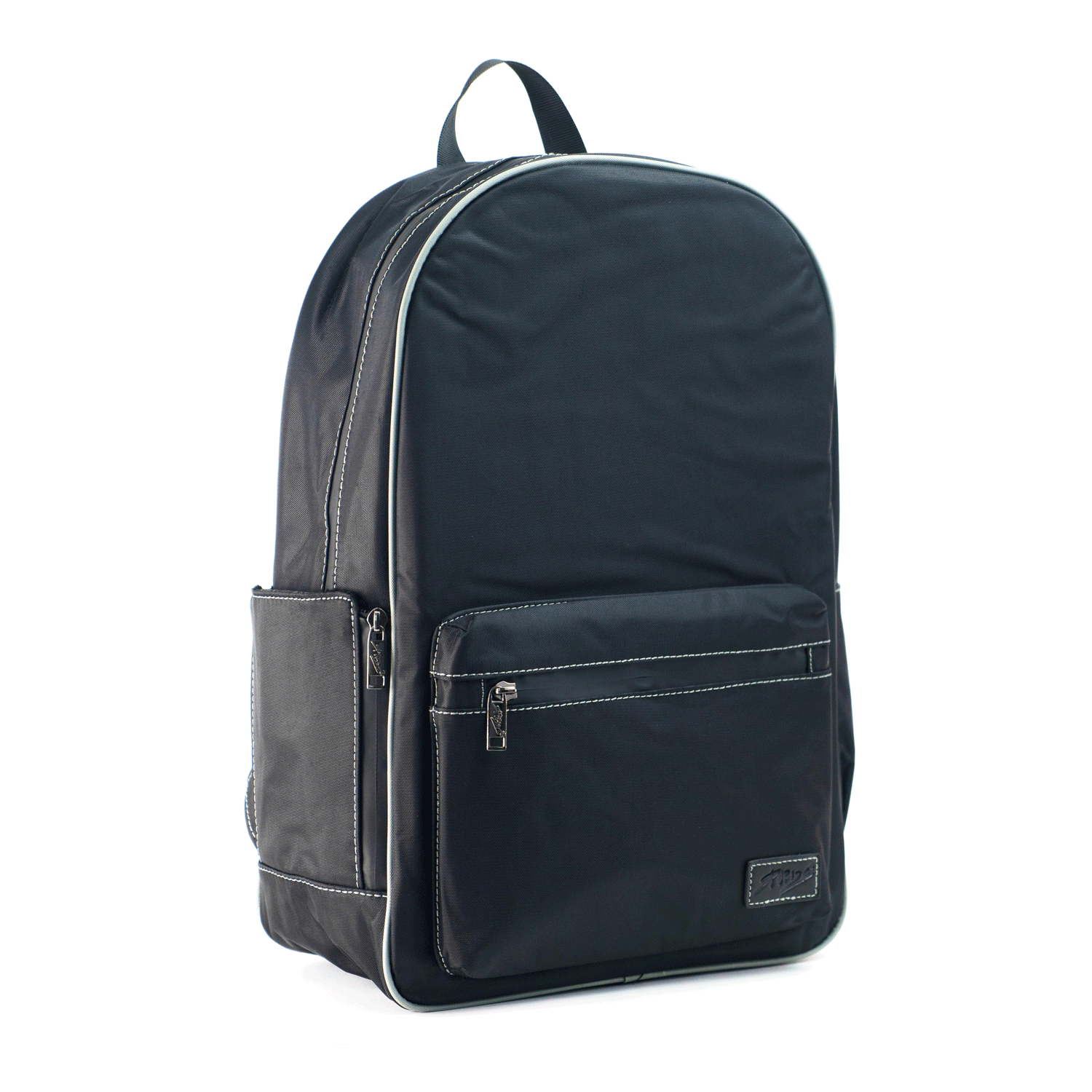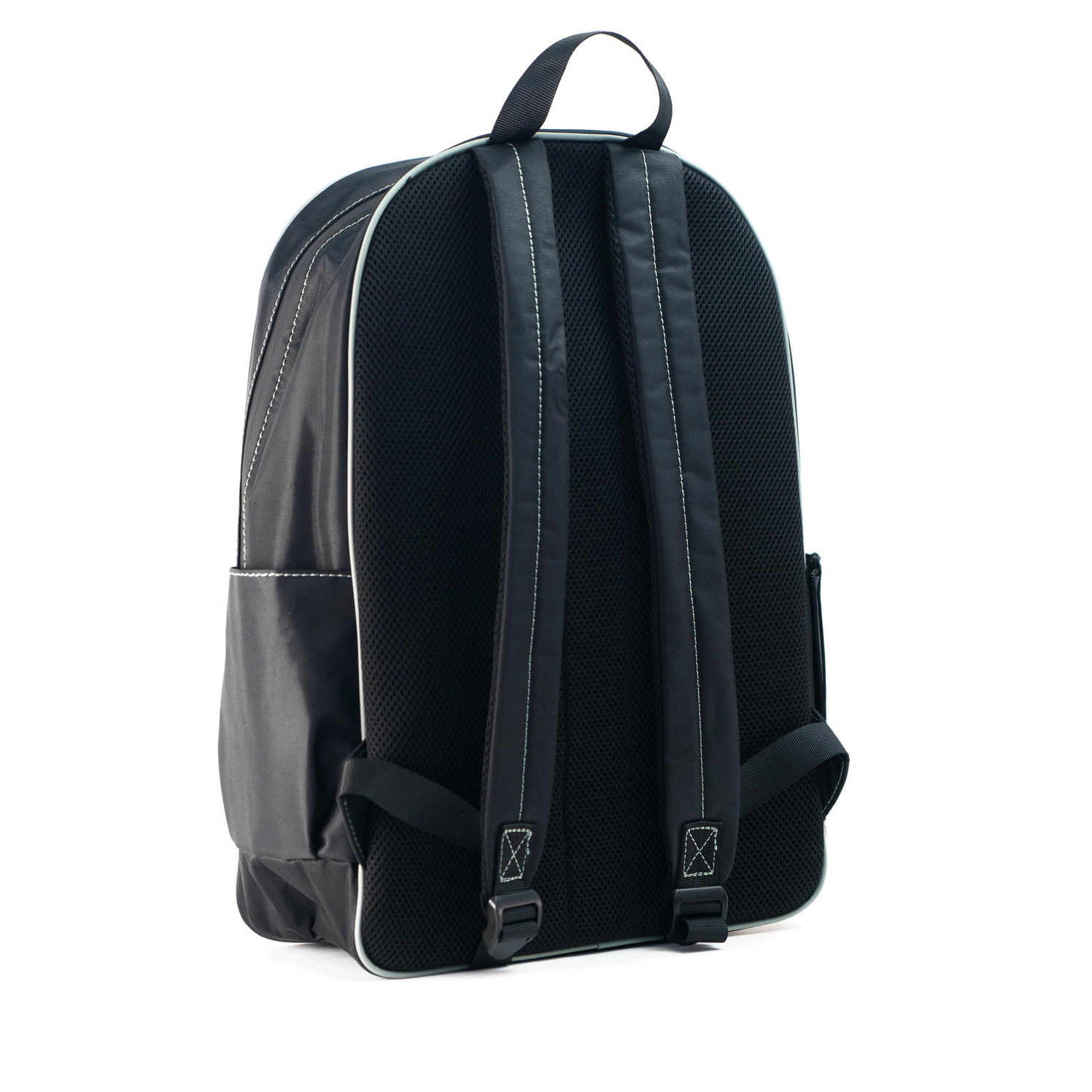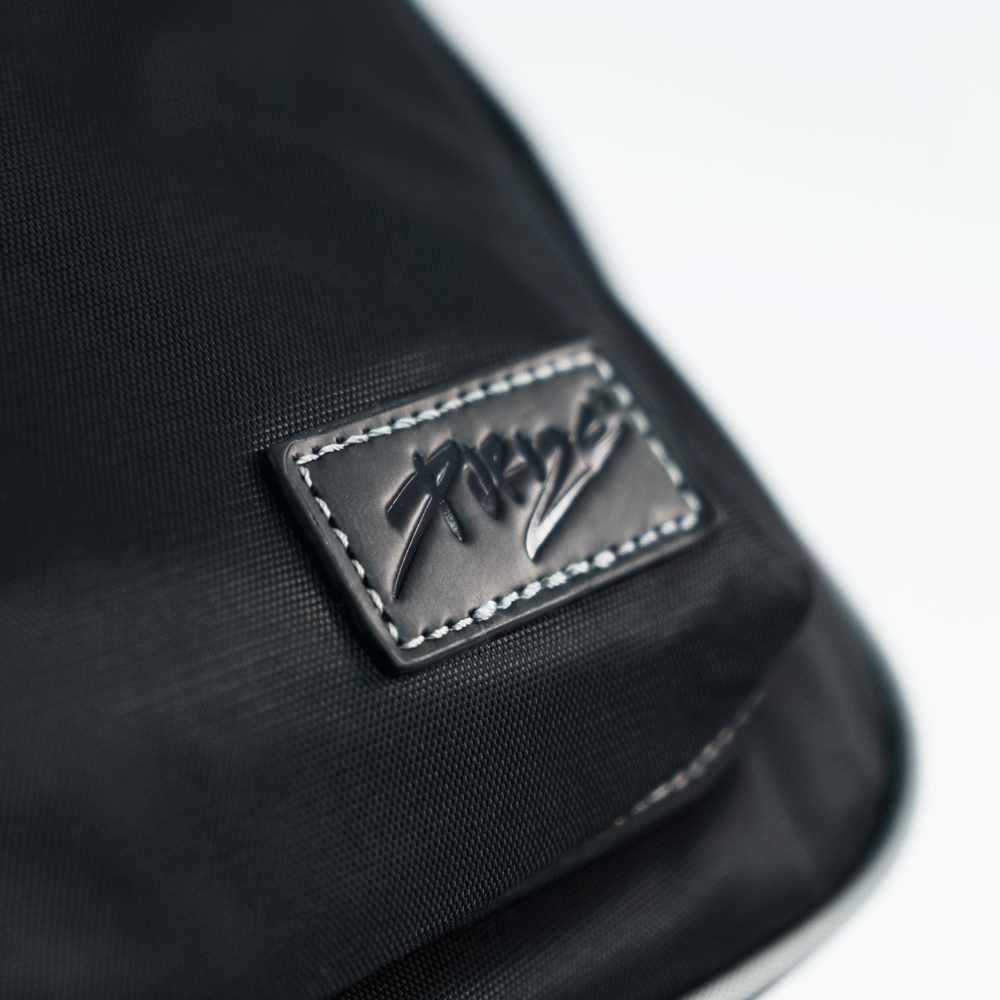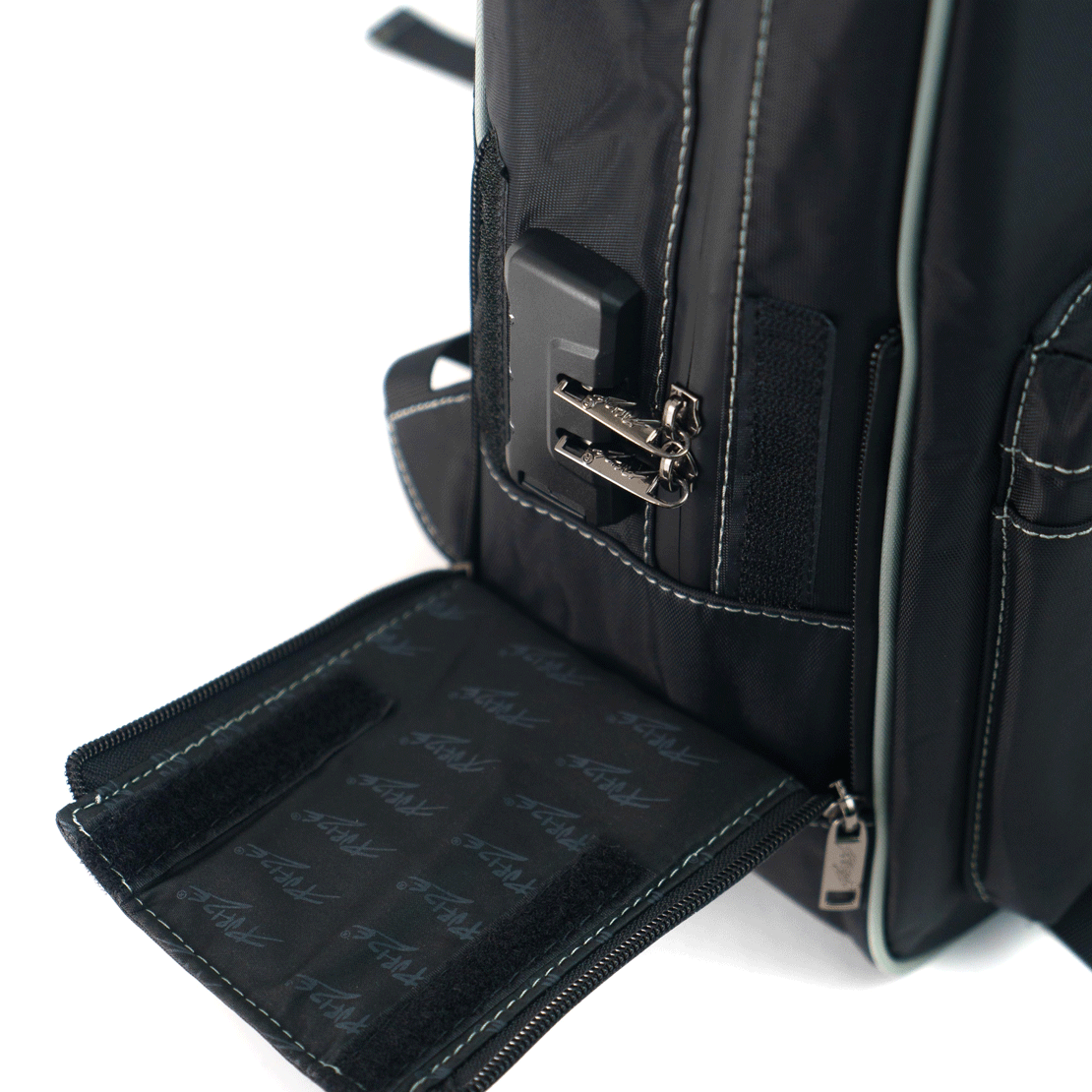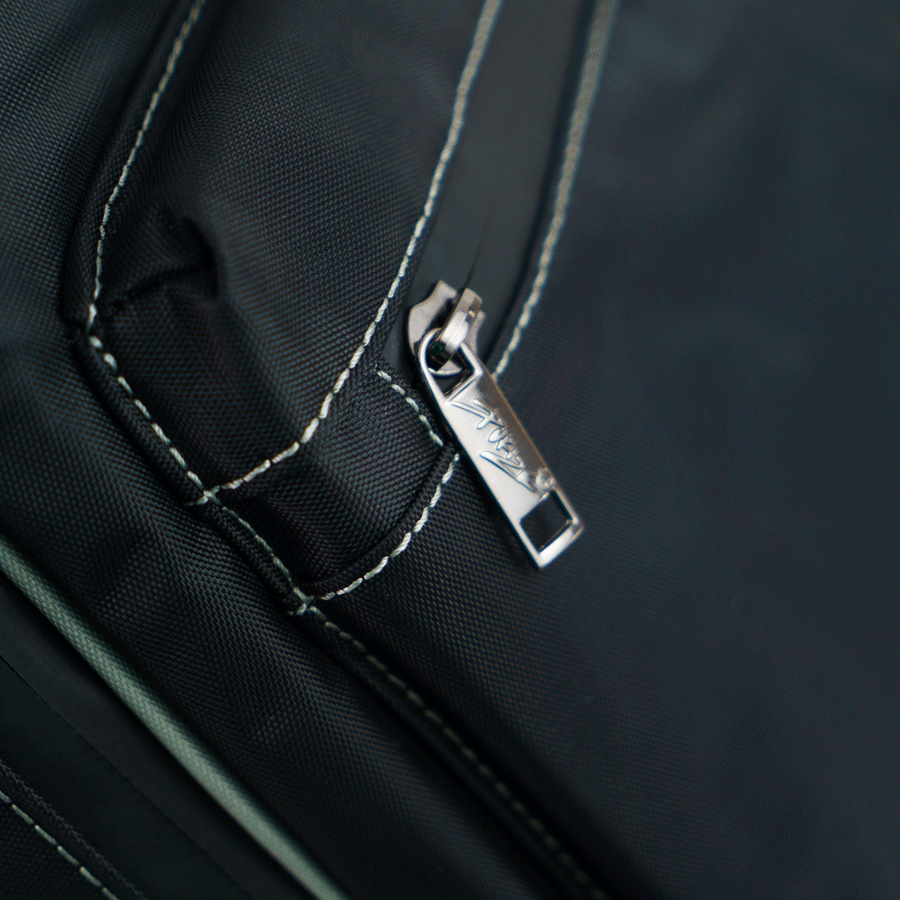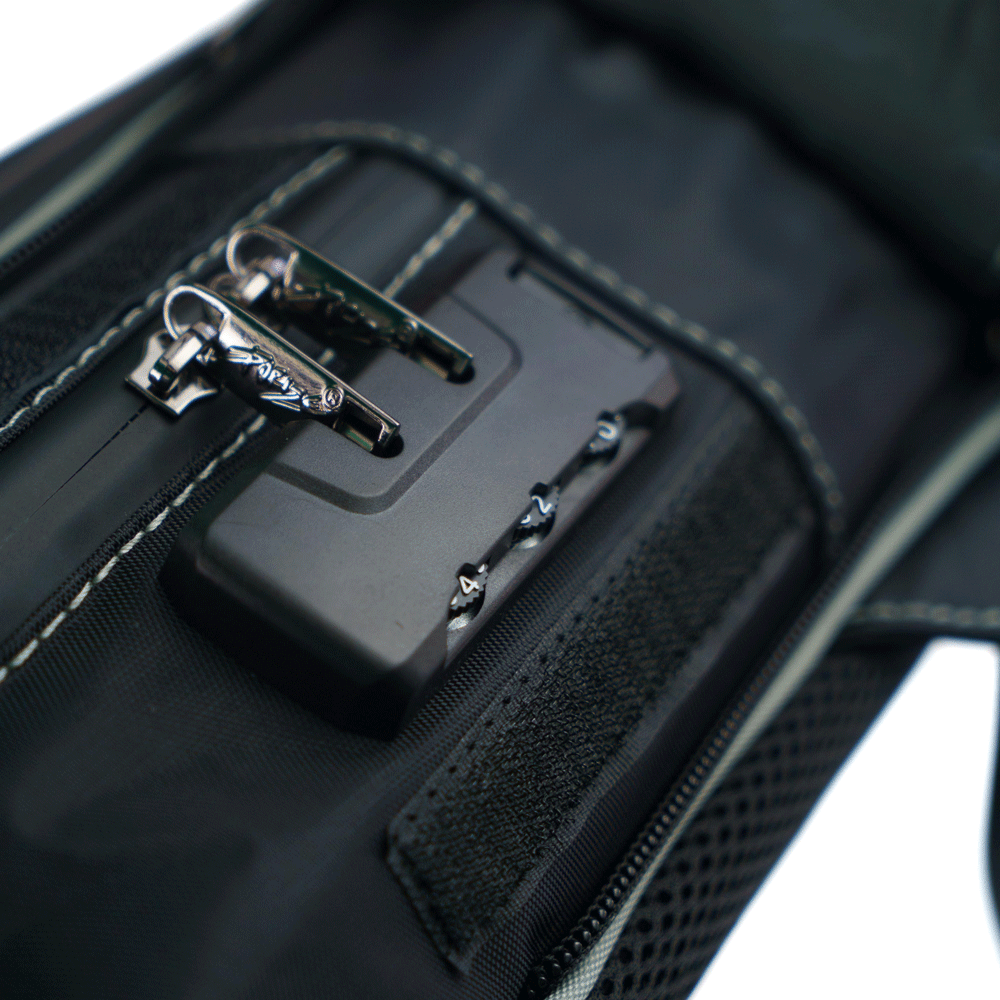 Available, delivery time 2 - 5 Werktage
Product number:
aktivkohlerucksack
Product information "PURIZE® activated carbon backpack"
Lousy for the stink: Our PURIZE® activated Charcoal backpack!


The new PURIZE® activated charcoal backpack is made with airtight materials, a waterproof zipper and an activated charcoal lining so that odors are absorbed very well - bad for the stink.

The backpack offers enough space to transport loved objects and utensils from A to B as odourless and anonymously as possible.
Even with the design you remain undercover: classic, minimalistic and timeless - so it fits.

And when it comes down to it, the materials keep odours out, the lock keeps long fingers out: we have integrated a secure locking mechanism into the backpack so that everything remains secure.


Advantages:
Leaves little chance of unwanted odors
Secure storage through lock
Chic, timeless design
The interior of our backpack should not come into contact with air humidity or water due to the absorbent activated carbon!
dimensions: 29,5 x 45 x 16,5 cm
---
Rucksack 1a qualität geile verarbeitung geiles desing mit verstellbaren zahlencode schloss und geruchsdicht perfekt für jeden oregano liebhaber und eine geile überraschung im rucksack geile Arbeit purize macht weiter so 6 von 5 sternen 😘 Stay High (drated)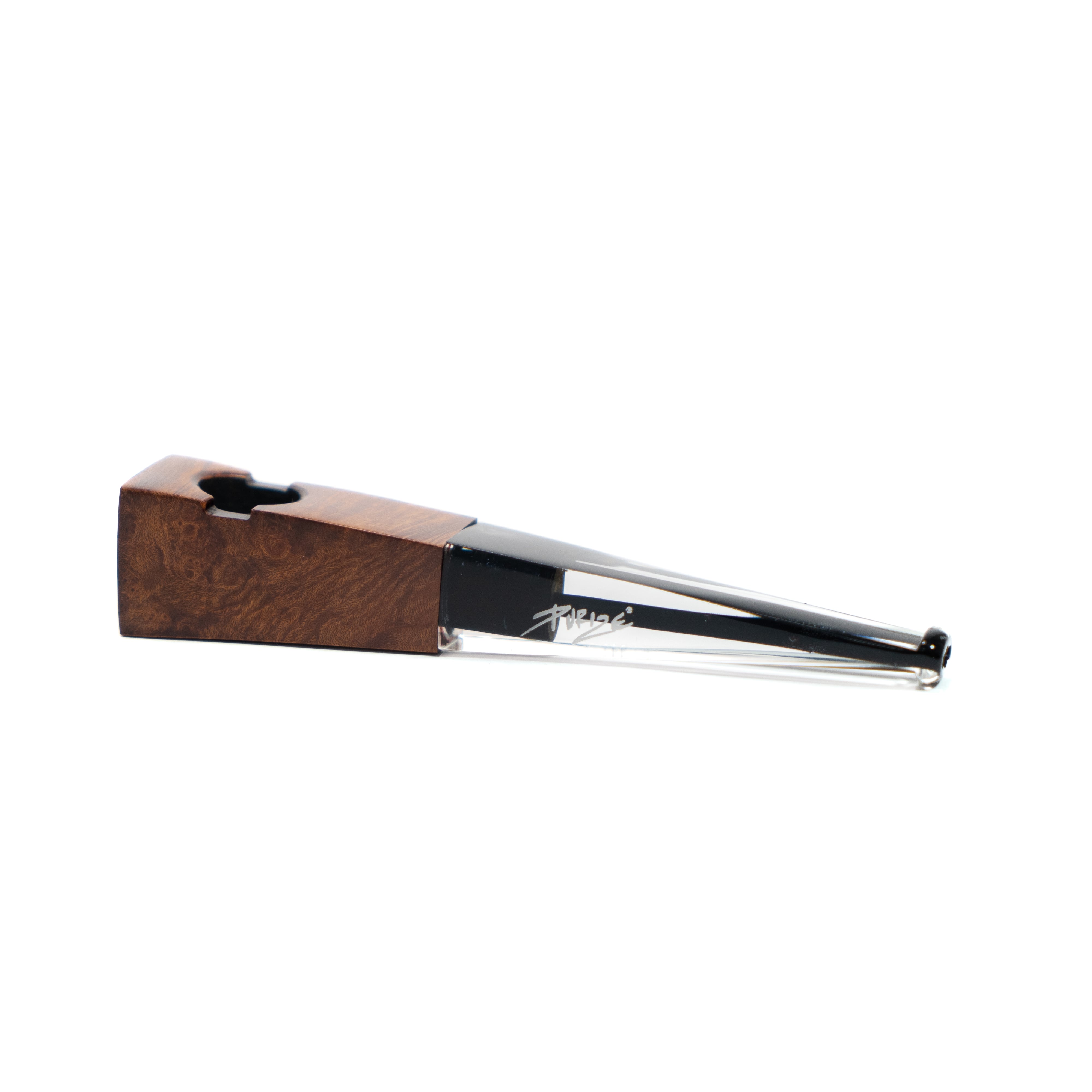 PURIZE® Bruyère Pipe (Transparent Edition)
Our brand new PURIZE® Bruyère Pipe is an exclusive & very high quality pipe made of selected briar root wood with laser engraved PURIZE® logo.Our brand new Bruyère Pipe comes in a noble, simple design with selected hanging screen & innovative notch for a firm grip. Suitable for left- and right-handed use. Bruyère burl wood is especially suitable for pipes because it is extremely heat-resistant and besides its strength it is porous. This results in a taste-neutral smoking experience, while at the same time absorbing the condensates produced during smoking. The integrated PURIZE® activated carbon filter in the ø 9 mm Regular Size ensures that only the desired aromas & active ingredients reach your lungs.Advantages:Briar pipewooden pipePollutant-reduced smokingIf you want to decorate your living room with the new pipe, simply turn the pipe upside down (with the sieve facing backwards). Now just put in the included plastic flower and your inconspicuous briar vase made by PURIZE® is ready.The PURIZE® Bruyère Pipe sets new standards in style & smoking pleasure and is a real eye-catcher for everyone!
€ 49 . 00 *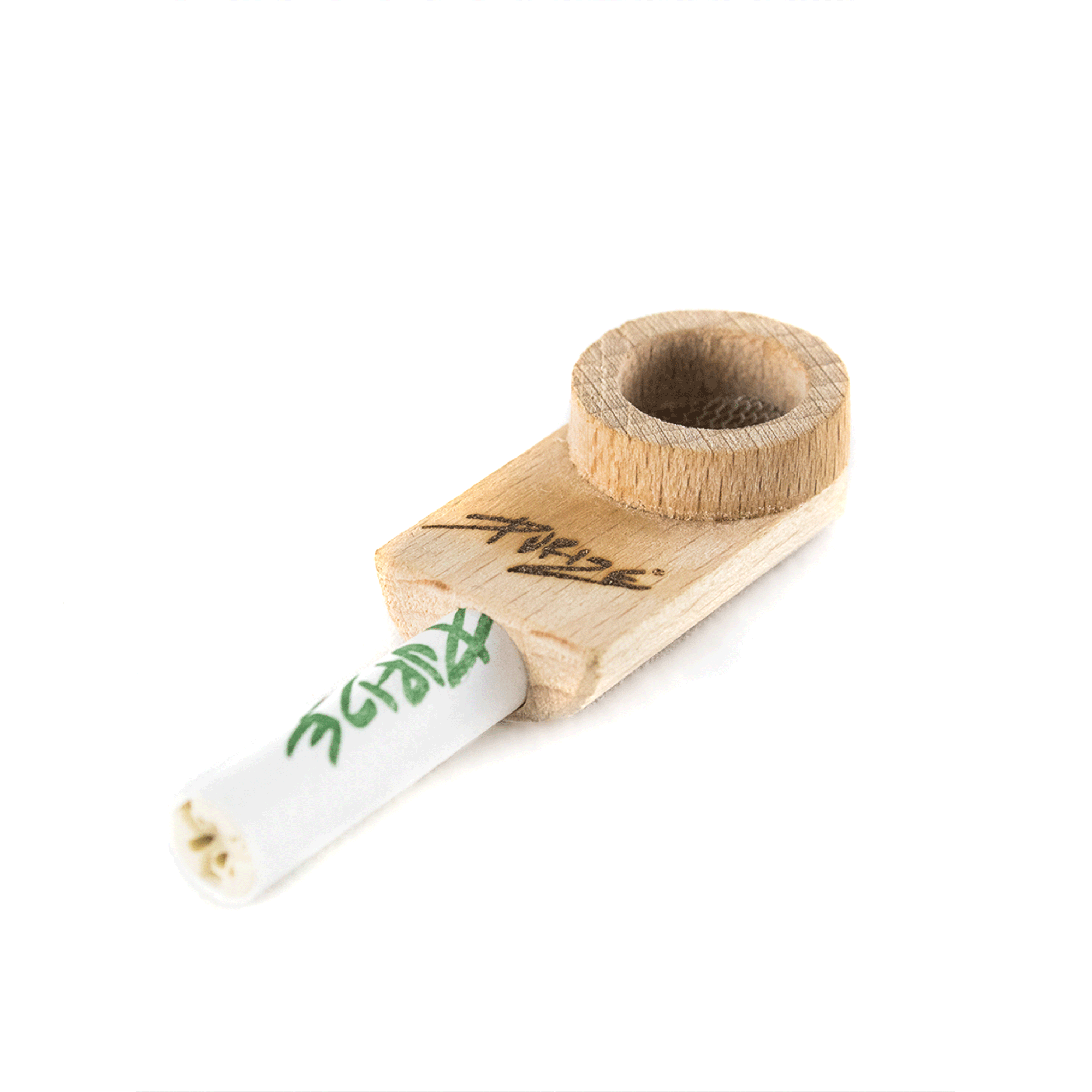 PURIZE® Mini Pipe
Our Mini-Pipe is a practical To-Go-Pipe made of beech wood! With a length of not even 4 cm (without filter) our Mini-Pipe fits in every pocket! In addition to the Mini-Pipe, a 20 pouch PURIZE® Regular Size, a Clipper® and 2 pipe cleaners are included in the delivery!Advantages of our Mini-Pipe:Original PURIZE® PipeOrganicHandy
€ 15 . 00 *